But the idea of value isn't fixed. In fact, it all comes down to the value of the asset to the person who is using it. Something could deliver value within your organisation to your staff – but what about your customers? What about your suppliers? Where else can an asset be leveraged to do even more?
With Rocket, your assets will come together as a seamless web of equipment, hardware, software, and data. We'll find ways to integrate and digitise your assets – and take you on a journey of discovery where you'll uncover new ways to thrive.
It's the foundation of greater reliability, a better service model, a more efficient supply chain, and better engaged customers.
Connected Assets Deliver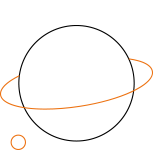 New Business Models
that are tailored to our digital world and driven by the innovation that was impossible until now.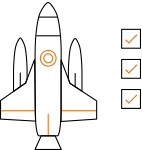 Reliability and Utilisation
coupled with real-time and even predictive analytics, so you and your customers can achieve new-found levels of reliability and productivity.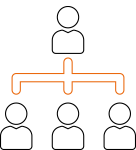 Engaged Customers
that can interact with your assets, services and organisation in the way they choose.