SAP Enterprise Mobility
Mobile technology for greater supply chain efficiency
A fast-moving world calls for a fast-moving workforce.
But not everyone works the same way – or in the same place
Your workforce is probably highly distributed. With people working throughout the organisation and across the supply chain both on premise such as warehouse operatives, on the road and from their homes. From scanning and picking in the warehouse to customer sign-off of a delivery during the 'final mile', there is no doubt that mobile devices have transformed the way we operate.

With Rocket, we will help you deploy the right technology, software, and User Interface (UI) for every interaction, in every location for the specific needs of each type of user.

Because when people are more productive, your enterprise reaches new success.
Deploying mobile technology has delivered numerous proven cost, quality and efficiency benefits for our customers, such as significant reduction in the administration of paper-based activities, improved workforce productivity and maximised data capture accuracy through real-time verification such as scanning of products, totes/cases, pallets and locations.
We'll help you connect your business processes to roles, environments, and tasks – giving people smarter, more efficient ways to work. Furthermore, mobile technology allows us to redesign processes entirely for greater efficiency.

Technical Simplicity

Best & Emerging Practices

Accelerate Process Automation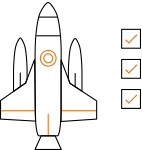 Production & Manufacturing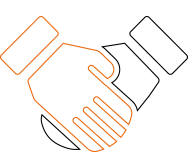 Retail In-store Operation

Warehouse & Logistic SAP EWM & WM
Explore our SAP mobility case studies
A Productive workforce is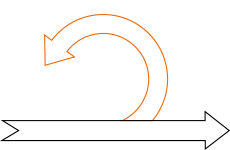 Efficient and agile
With the support to handle increased capacity and, in turn, a greater variety of work
Able to act instantly
Without the obstacle of technology that's only available in a specific location, suited to a specific environment, or made for a specific task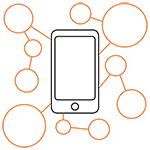 Constantly connected
To your business processes, whether that's real-time data or an accessible, easy to use UI that's available on the move
Helping you overcome the challenges of workforce productivity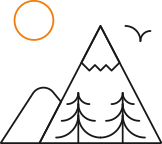 Heterogeneous environments
When working environments differ so dramatically, the same way of working doesn't work

We'll lead you to the right technology for every environment and every task – the solution that makes it easier for your people to get things done

Process lag
Processes that aren't built for the digital world are slow and unwieldy. They make it impossible for people to get the right information at the right time, let alone act on it

We'll work with you to uncover the cause of that latency and find new ways to eliminate it by creating real-time processes and making your peak performance achievable

Increased mobility
Enterprises are increasingly mobile – but that doesn't always make things easier. In fact, if technology and processes don't keep up, mobility creates a new obstacle to productivity

We'll guide you through best practice mobile enablement, equipping your people with the right interface for every interaction and keeping them constantly connected
Create an empowered workforce
and optimise your productivity

At Rocket, we've seen the impact of varied roles, environments, and tasks on enterprises ability to maximise productivity. We draw on our extensive experience and insight, to make processes truly workforce-centric.

Often, that means understanding the way people work – and the way they could work if the right technology was there to support them. Having this insight helps us to create something that works across these challenges, with real-time intelligence and an appropriate UI that's tailored to each situation.

Nearly every SAP EWM implementation we have been involved in has required the integration of operational technology such as warehouse automation, MFS mobile, voice and RFID, printing and yard systems. Partners unfamiliar with these types of operational environments and technology are unlikely to be aware of the importance of aligning people, systems, processes, and operational technology, or indeed have an approach or the know-how to achieve that.

As a result, you can depend on the efficiency and expertise we can bring to support your workforce, even in the most complex and demanding operational environments.
SAP supply chain mobility
Optimise the SAP Mobile User Experience
Rocket Mobile brings the best of technical simplicity, improved usability and extended capability to SAP run businesses
Learn more
Project Success is
Rocket

Science
Thinking

and

Delivering Differently