Business Transformation & Operational Digitalisation
High-performance supply chains & digital operations with SAP S/4HANA & S/4 Digital Supply Chain
SAP S/4HANA goes way beyond simple, incremental improvement over the previous generation of business systems such as SAP Business Suite (SAP ECC). Next generation SAP S/4 business platforms are allowing entirely new levels of real-time business collaboration, providing greater insights and more agile operational management then previously possible; taking advantage of larger and further reaching business, supply chain and operational data and presenting as actionable insight that support process automation and fast decision making, together, creating the intelligent enterprise.
This shift in business digitalisation is made possible by the new wave of business operations and supply chain platforms we use to help supply chain and operationally intensive businesses create high performance, responsive, supply chain and digital business operations with effective mobile workforces, well informed managers and empowered decision makers. Systems such as SAP S/4HANA, SAP S/4 Extended Warehouse Management (EWM), SAP S/4 Transportation Management (TM), and SAP Integrated Business Planning (IBP), all enabled by the technical innovation of SAP HANA in-memory computing.
Different software, different outcomes, different implementation ap

proach

SAP S/4HANA introduces many advanced capabilities to drive improved ways of working, unlocking the potential for many new business benefits. Taking advantage of this not only requires new technical skills but also a different approach to design and implementation. Creating intelligent enterprises leverages more real-time data and tighter interaction with the real-world, through mobile workforces, integrated technology and data integrations across the business, its partners, customers and wider supply chain.
Having worked with SAP HANA based applications to deliver high-performance supply chains and digital business operations since 2014, well ahead of the release of SAP S/4HANA, we refined our design and implementation approach and technical know-how to take full advantage of the advanced capabilities of the new generation platforms such as SAP S4/ Extended Warehouse Management (EWM) & SAP S/4 Transport Management (TM), SAP S/4HANA and of course SAP Cloud applications built on HANA such as SAP Integrated Business Planning (IBP) and SAP Manufacturing Cloud.
Rocket is renowned for Thinking and Delivering differently, applying the Rocket Design and Operational Thinking methodology to transform business operations and successfully deliver optimised ways of working that take advantage of real-time data, real-time planning, mobile execution and provide real-time operational insight to drive fast, agile operations management.
Our successful approach to creating digital business operations in supply chain intensive businesses is at the heart of how we are helping our customers create intelligent enterprises with SAP S/4HANA.
With Rocket, you can be confident in our expertise and gain value from your data from day one. We'll help change the way you think about traditional business reporting unlocking faster decision-making and better business performance.
Creating real-time businesses is ingrained in our culture of creating rapid access to data management tools and enhanced processes that are aligned to business strategy and linked to activities where people interact with systems in a variety of working environments. Helping our customers deliver high-quality service whilst continuing to reduce internal costs and cost to serve.
Transformation Design, Consulting, Project Management & Implementation of SAP S/4HANA and S/4 Digital Supply Chain
Many Businesses Are Adopting Rockets Supply Chain Led S/4HANA Migration Strategy Which Provides 6 Key Advantages

Shorter Time to Value
Significant business benefit from S/4 EWM & TM ahead of S/4HANA

Reduce Risk of S/4HANA Migration
Greatly reduce business risk to customer service

More Rollout Flexibility
Provide more options for multi-site deployments

Lower Operational Impact
Mitigate the change management and operational risk

Simplification of S/4HANA Migration
Simplification of the future S/4HANA migration process

Digital Business Ready
Accelerate technology enable benefits such as mobile, automation and robotics
It's not sufficient to record a lot of data about your business.
You need to consume it and act on it instantly.
With Real-time Insights on SAP S/4HANA you can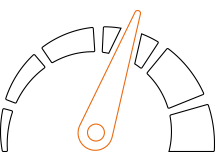 Understand your
performance
minute-to-minute with easy analytical views, so you can take action and make changes while outcomes can still be affected.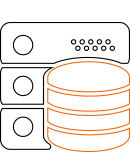 Connect, collaborate and manage risk
with suppliers, outsourced manufacturers and customers accelerating the movement of materials, harnessing decision support in real-time.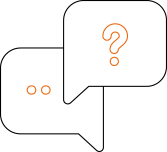 Mitigate issues
faster
and resolve service failures in real-time using new interfaces, reducing data volume and providing greater flexibility.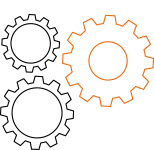 Plan and
Consolidate
Enabling iterative period end closing with continuous posting into accounts, cash forecasting management, procurement optimisation and manufacturing without limits.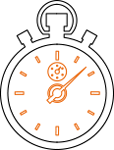 Optimise Sales and Operations
Balance supply and demand in a profitable way. IBP S&OP powered by HANA for real-time collaboration and planning.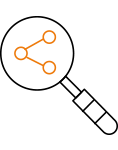 Exploit Demand and Supply Planning Data
Accelerate your reporting for better decision making and deliver insights that were not possible before.