Supply Chain Transformation with SAP S/4HANA
High-performance insight to action for leading supply chain intensive businesses
SAP HANA is much more than an optimisation or speeding up of things that could be done already. In-memory is one of the exciting technical innovations of the decade that is starting to play a key role in innovation throughout the supply chain.
SAP S/4HANA provides businesses with the opportunity to simplify their SAP supply chain landscape by including Transportation Management (TM) and Extended Warehouse Management (EWM) within a single S/4HANA system.

For any product, asset or supply chain intensive business, the move to S/4HANA presents a wealth of opportunity for improvement, however planning and sequencing this transition (if done correctly) can significantly reduce the change impact on supply chain operations and avoid painful service level impacts.

Focusing on the unique challenges and identifying the distinctive value within supply chain intensive projects, Rocket are here to help support your entire S/4HANA project lifecycle, we know the early stages of defining the right approach and architecture of any SAP S/4HANA transformation journey are a critical foundation to ensure S/4HANA project success.
High-performance supply chains with SAP S/4HANA and SAP DSC

Our methodology is helping many leading businesses optimise and harmonise their strategic business processes with SAP S/4HANA and the SAP Digital Supply Chain suite of platforms. We know the early stages of defining the right approach and architecture of any SAP S/4HANA transformation journey are a critical foundation to ensure S/4HANA project success.
If your business is asset and supply chain intensive, and you rely on supply chain agility and responsiveness to remain ahead of the curve speak to Rocket today to learn why your move towards becoming an
'Intelligent Enterprise' will require a different approach compared to a typical ERP project. To create a high performing supply chain, the objectives of your S/4 transformation need to stretch far beyond that of a typical ERP type approach (SAP ECC) and Rocket are best placed to apply a specific methodology that is more specific and aligned to create an entire Supply Chain and operational view of your organisation.
With a particular SAP expertise in digital supply chain applications including S/4HANA with Extended Warehouse Management (SAP EWM), Warehouse Management (SAP WM) Yard Logistics (SAP YL), Transportation Management (SAP TM), Track and Trace, Manufacturing and Integrated Business Planning (SAP IBP) we are here to guide you to achieve project success.

Launch S/4 with Rocket
Providing everything you need to prepare and move to SAP S/4 with Rocket Launch S/4:
Custom Code Analysis
Usage Procedure Logging (UPL)
Readiness & Simplification Item Checks
System & Architecture Impact Assessment
SAP Landscape Upgrade Dependency Analysis
How you approach your S/4 transformation project is critical to the success of your project.
An s4 transformation is not about replacing SAP ECC its about identifying new business benefits that can be underpinned by new capabilities in the software. But these new capabilities need to be underpinned by a different implementation approach.
We are bring this different approach from creating nearly 2 decade of creating digital supply chain and operations using SAP we bring an approach that is already optimised for creating an intelligent enterprise with S4.
Get in touch today to learn more about our unique structured methodology, that creates everything a business needs to plan and action a transformation, wether that be from an existing landscape or a green field business digitalization.
Transformation Design, Project Management, Support & Implementation of SAP S/4HANA and SAP Analytics Cloud

Harmonise Commercial And Technical Business Processes

SAP S/4 Readiness, Prepare & Convert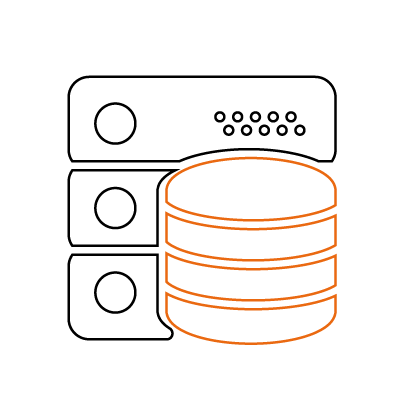 SAP S/4 & SAP ECC Infrastructure Architecture Design & Commissioning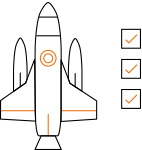 SAP S/4HANA Embedded Analytics Development & Introduction SAP Analytics Cloud Architecture

Pre-configured S4 Landscape ready to go, demonstrating key scenarios across your project

Business risk management during identifying Steps to take to ensure minimal business disruption
As one of the first SAP special expertise partners to implement Extended Warehouse Management on HANA in 2014, we are able to bring to our customers a wealth of experience of implementing SAP EWM on HANA, as well as other relevant related HANA experience from SAP Cloud Platform, SAP Transport Management (TM) on HANA and SAP Integrated Business Planning (IBP) which is underpinned by HANA.
HANA introduces many new capabilities and benefits for business, but also requires a new set of skills from SAP partners; such as Smart Business & Fiori Application & HANA Live, HANA Technical & Development Skills (KPI Modelling & Scripting, HANA Live extension, Analysis Path Framework), HANA Database Skills (HANA Scripting & Queries SQL/ CDS, HANA XSJS Web Services, HANA Live).
With Rocket, you can be confident in our expertise and gain value from your data from day one. We'll help change the way you think about traditional business reporting unlocking faster decision-making and better business performance.
Creating real-time businesses is ingrained in our culture of creating rapid access to data management tools and enhanced processes that are aligned to business strategy and linked to activities where people interact with systems in a variety of working environments. Helping our customers deliver high-quality service whilst continuing to reduce internal costs and cost to serve.
So your people have up-to-the-minute insights, where and when they need it.
With Real-time Insights on SAP S/4HANA you can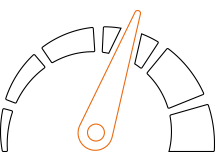 Understand your
performance
minute-to-minute with easy analytical views, so you can take action and make changes while outcomes can still be affected.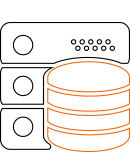 Connect, collaborate and manage risk
with suppliers, outsourced manufacturers and customers accelerating the movement of materials, harnessing decision support in real-time.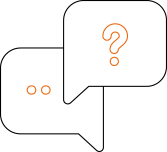 Mitigate issues
faster
and resolve service failures in real-time using new interfaces, reducing data volume and providing greater flexibility.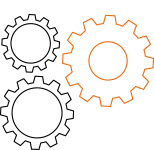 Plan and
Consolidate
Enabling iterative period end closing with continuous posting into accounts, cash forecasting management, procurement optimisation and manufacturing without limits.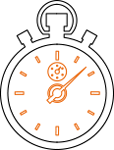 Optimise Sales and Operations
Balance supply and demand in a profitable way. IBP S&OP powered by HANA for real-time collaboration and planning.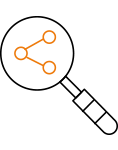 Exploit Demand and Supply Planning Data
Accelerate your reporting for better decision making and deliver insights that were not possible before.