Gain maximum benefit from your SAP Landscape
Extend and optimise your SAP Return on Investment
As an SAP "Gold Status" partner, we've successfully helped many businesses select, evaluate and implement the right SAP digital supply chain management software in line with their own requirements. If you'd like to find out more about how Rocket's business and implementation services can help your organisation, take a look at our range of case studies.
The Rocket Design and Operational Thinking Methodology has proven to be highly valuable to clients who are in the pre-investment phase and seeking rapid evaluation across:
SAP migrations, including WM to EWM, or ECC to S/4HANA.
Migration to S/4HANA or digital supply chain platforms.
Going through a digital supply chain platform selection phase.
Process optimisation or standardisation.
Organisational or system consolidation or carve-outs.
We are also supporting many businesses to achieve significant improvement to the way they run using the 'now legacy' SAP Business Suite Software (SAP ECC).
Select, Evaluate and Optimise your SAP Digital Supply Chain Solutions

Providing the core consulting services that support your digital transformation

Strategic Alignment
Our SAP supply chain consulting approach creates a view of current and future needs across your systems, technology, operations and people, aligning them to SAP capability and road-map.

Stakeholder Communication
Facilitating faster, stronger stakeholder buy-in thanks to the ease of communicating the high-impact visual insights and results within the business.

Design Thinking
Helping you capitalise on new practices or technology that improve the experience of your organisation's employees, customers, suppliers and partners.

Business Process Design
We work closely with you to define and design your future ways of working. Our thought leadership process will help you take full advantage of standard SAP software, best and emerging practices.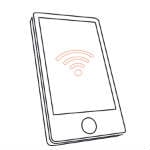 Mobilising SAP
Deliver a consistent, brand-aligned, modern look and feel across mobile devices, mobile apps, web applications and SAP operational workforce.

Digital Transformation
With our agile methodology we help you quickly capture, validate and iterate new innovations, from rapid proof of concept to pilots and beyond.